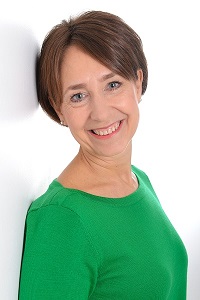 I am passionate about inspiring and supporting people to make a change and would like to make a difference in the way people feel about themselves.
"COLOUR REALLY CHANGED MY LIFE"
In 2012 I visited a Colour Consultant as I was feeling frumpy and dull. My wardrobe just filled me with dread it was full of clothes but absolutely nothing to wear.
I realised very quickly what a difference colour makes to the way we look and feel. It was amazing to actually see for myself at how the right colours made me look younger and healthier.
Whether you love to shop or hate to shop (I love it) shopping became a breeze. No more wasting money, did not panic buy any more and everything brought I could mix and match.
My confidence in the way I looked grew. I felt more energetic and optimistic. When wearing my right colours I got compliments every day of the "you look well" variety. Even saved money which of course my husband loved!
Everyone can achieve looking good regardless of age, size, budget and lifestyle. Investing in yourself will save you a fortune!! I am glad I did.
I regard being a Colour Consultant as a very positive role. My mission is to empower all women (or men) to look and feel amazing every single day. Trained by Colourmebeautiful, the Industry's leading training agency. I work from my studio in Bexhill on Sea, East Sussex.
Go on – Discover your "TRUE COLOURS"
LOVE COLOUR, LOVE YOURSELF, LOVE COLOURS4YOU
01424 214019 / 07879 883597